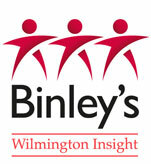 In partnership with Binley's, the healthcare information specialists, Conventus researches and produces a series of one day learning programme events.
These programmes and workshops give NHS Supplier organizations the opportunity to improve your understanding of the NHS and to prepare you to engage fully with this unique marketplace. Each event delivers well constructed, informative presentations from leading experts in their field.
We are sorry, there are no events currently listed for this event type.
For more details please feel free to contact us on 01926 863564